Previous
Next
Details
Get the ultimate spa pack
Special Ultimate Package Price: JUST $1,240
ORDER NOW, LIMITED TIME ONLY!
What's in the box
Aqua Spa
Inflatable insulation lid
Inflation hose
outside cover and Clip Lock lid
Insulation floor mat
Click locks around the spa for safety
Filters
Box measures 50cm x 53cm x 75cm and weighs 40kg
Neck Rest
Cup holder (holds two cups)
Pressure tester
Durable, Ultra Strong,
Thick PVC Structure
It doesn't seem possible. That an inflatable spa that's 2.08m wide and .7m high can also be sturdy and strong. But it is. In fact, the Aqua Spa is made of a thick PVC structure and comes with a PU Leather lid. The spa is made of the same materials as white water rafts.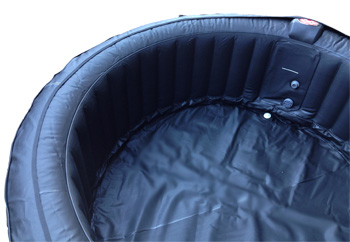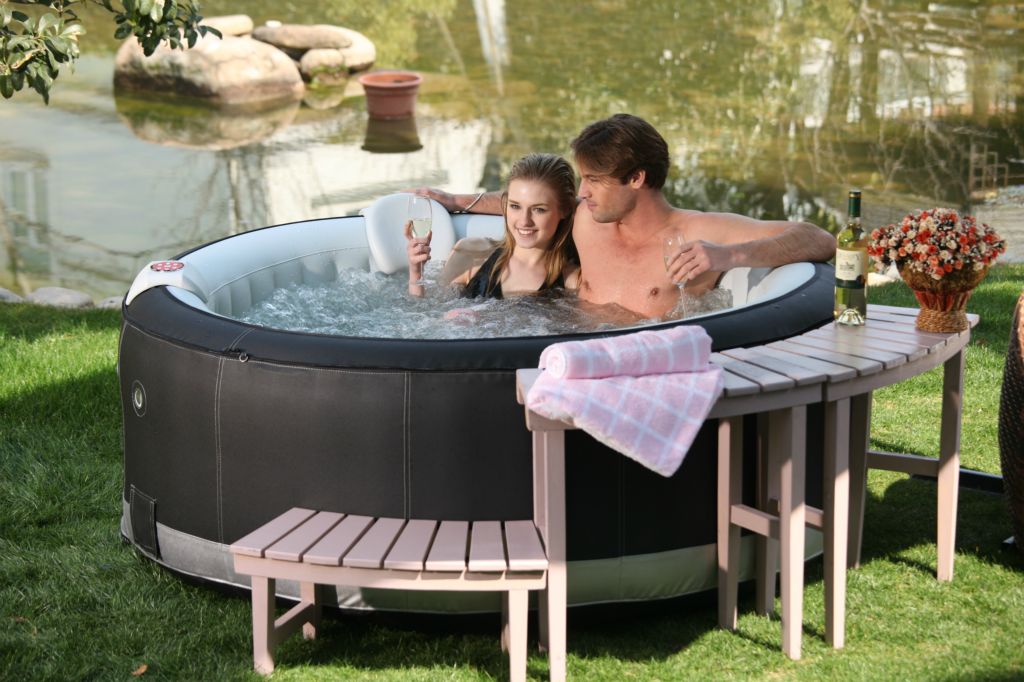 Relax in your own backyard
The ultimate in quick relaxation. Beautiful for sunny weekends by the barbeque, or a warm retreat in a cold night looking up at the stars. Relax and spend time with your spouse. The Aqua Spa makes ultimate relaxation available to everyone.
Massive 208cm wide,
because size matters
The Aqua Spa is 208cm in diameter, and 70cm high, making it the largest inflatable spa available in Australia. Bigger really is better - you don't want to feel cramped while relaxing in your nice and warm inflatable spa. Beware of 2 and 4 seater spas that are the size of your bath tub.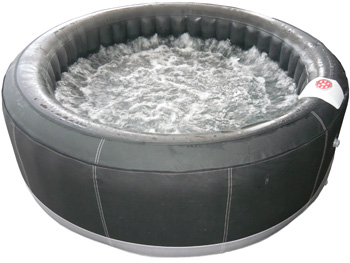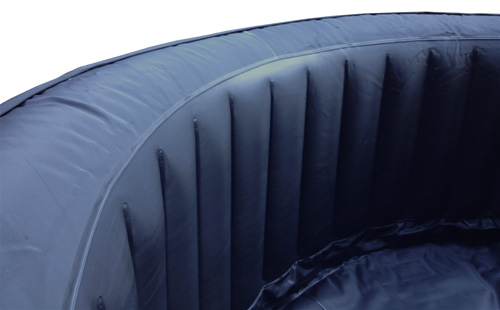 Super comfortable walls and floor
Traditional in ground spas are hard and uncomfortable to sit on. The Aqua Spa walls an floor is like cushion, making the whole spa experience much more comfortable and enjoyable.
Heats to 42°C
Heat your Aqua Spa up to 42°C for cold winters, or turn the heater off to cool down in summer. The Aqua Spa heats at about 1-1.5°C per hour.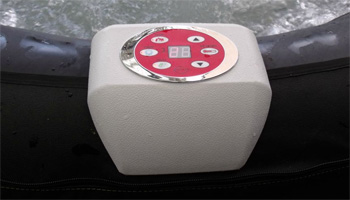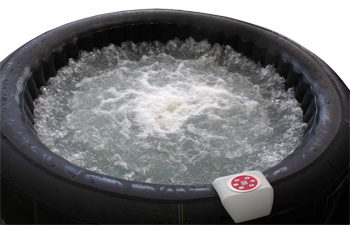 130 Bubble Jets
Increase your relaxation by turning on the bubbles. 130 bubble jets around the edge of the spa blow bubbles to give you the ultimate spa experience.
Permanent or temporary, indoor or outdoor
The Aqua Spa can be easily emptied and moved around, or it can be left in the same spot. It's easy to empty and deflate, and can be setup in a new spot quickly and easily. Going away for a holiday? Bring your spa! Want your spa indoors for winter? Simple!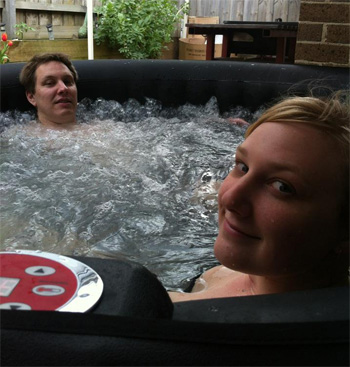 Thick Insulation
The spa comes with an inflatable cushion lid so your spa keeps it's heat. Inflate the cushion using the spa's air pump, and place it on top of the spa when you're finished.
Lockable cover
The Aqua Spa comes with a combination lock, and a lockable zipper cover. When you're finished with your spa, lock the cover and keep your children safe.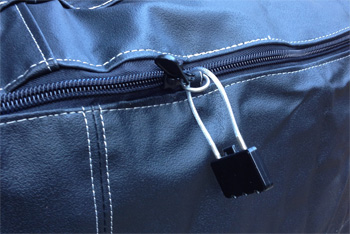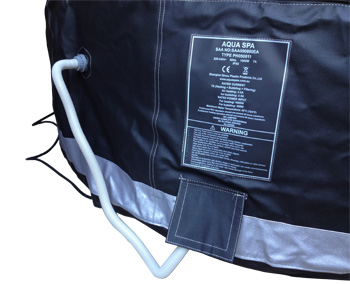 Self inflating, quick setup
Plug the included hose from the air pump into the spa body for a quick, 5 minute inflation.
12 months warranty
Backed by a spare parts division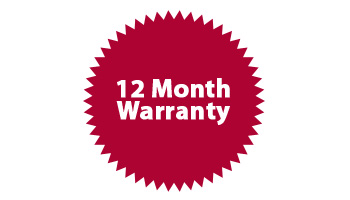 Features
Inflatable Spa
Pre-tested Pump and Pre-tested Spa Bladder
AquaJet Massage System, 130 jets
AquaRapid Heating System heats to 42°C
AquaFilter Water Filtration System
Easy-Fast Setup
Air-filled Cushion
Spa Liner
Leatheroid Cover with Click locks around the spa for safety
Top Cover Includes an Extra Insulating Layer to Preserve Warm Water Temperatures
Inflates Using the Spa's Pump
Digitally Controlled Pump
12 month warranty
Specifications
Water Capacity: 1000L
Size 208 cm in diameter, 70 cm high
130 jets
Revolutionary dual core heating system - Heats to 42°C
No tools required
Electrical inflate system
Inflates in 5 minutes
Fast heating system, 1-1.5°C per hour
Size: W: 2.1m x .H: .70cm
You may also be interested in the following product(s)
Reviews